The Cornerstone Donation Center
Donate your gently-used items!
Location:
304 E. First St.
Prosper, TX 75078

Our Donation Center is one of the ways we service our Neighbors in need. Whether we are providing a coat to a cold child or shoes to a parent wearing ones too small, our Donation Center is key to helping our Neighbors. It is completely run by local volunteers and every Neighbor we see receives a voucher to shop for donated items.
​If you have things that are cluttering your house, donate them to someone who needs it!



Have furniture or other large items to donate but won't fit in your car? Schedule a large item pick up at 469-288-2211 and give location and description of donations. Please put in the request at least 2 days before the items need to be picked up.
---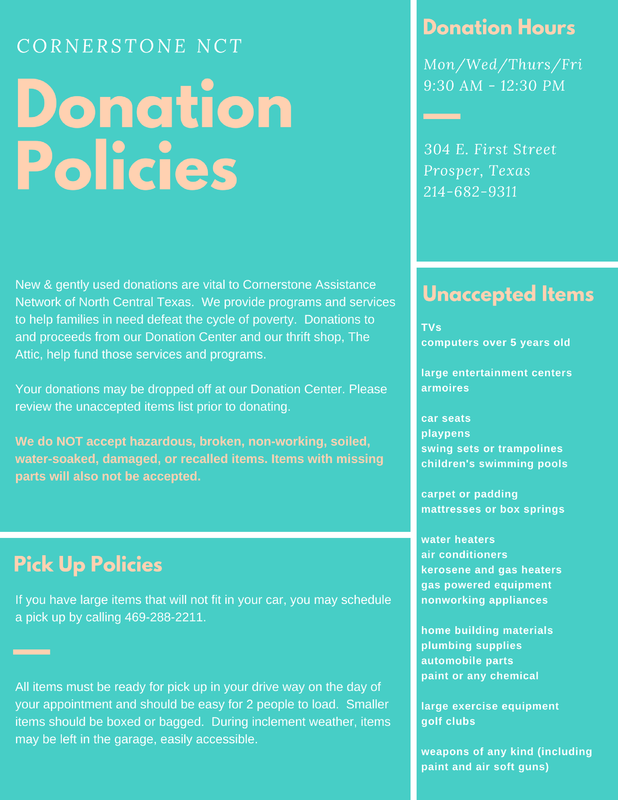 ---
---